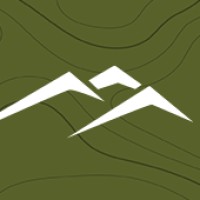 Westterra Credit Union Partners with Backbase to Transform the Digital Member Experience
Westterra Credit Union Partners with Backbase to Transform the Digital Member Experience
By Léandra Monteiro
Today
Rear base
Digital transformation
Commitment bank
Westerra Credit Union, a Colorado financial corporation cooperative, announced its partnership with Engagement Banking technology provider, Backbase, to accelerate its digital transformation journey. The collaboration will see Westerra adopt Backbase's digital sales and digital banking solutions to deliver omnichannel solutions to retail banking members and enterprises.
These solutions will allow Westerra Credit Union to modernize its banking technology infrastructure and harmonize the digital experience of members across all platforms, thereby differentiating Westerra as a brand and taking control of their speed of innovation. The credit union will roll out its new digital banking and integration platform for retail members first, with business banking following shortly thereafter.
Previously, Westerra relied on multiple digital solutions from various service providers for integration and online banking, creating a technology stack that was difficult to maintain. With Backbase Digital Sales and Digital Banking, Westterra will now be able to leverage Backbase out-of-the-box applications – in conjunction with Westerra's own internal development team – to create a cohesive, cohesive and modern digital experience for businesses. members.
Additionally, the partnership will allow Westerra to better manage and orchestrate the end-to-end member journey. This will include: opening an account, applying for a loan, rapidly and autonomously deploying new banking features, as well as integrating with third-party fintech applications, ensuring that all of their members' financial needs can be met on one. platform. Westterra will also be able to maintain a more agile technology stack, allowing for flexibility as the organization grows.
"The COVID-19 pandemic and the lockdowns that followed have highlighted the critical importance of modernizing our digital banking offer. Our members deserve a white glove, a personalized experience, no matter where they interact with us – in branch, online or on their smartphone, "commented Steve Stevens, Senior Vice President, Digital, Westerra Credit Union. "Backbase, with its modern and innovative approach to banking technology, immediately understood this vision and had the solutions and flexibility to get up and running quickly. We have no doubt that this partnership will move the lines of our digital transformation plans and contribute to our continued growth and success. "
"We are delighted that Westerra Credit Union has chosen us as a partner to support its digital transformation journey. As Westterra continues to improve its digital capabilities, we will work alongside them to ensure we deliver a scalable model that matches the internal demands of the credit union and the ever-changing demands of their members, "said Vincent Bezemer, senior vice president. President of the Americas at Backbase. "We are delighted to be working closely with a digitally ambitious team who see us as a trusted partner and look forward to seeing their digital transformation come to life. "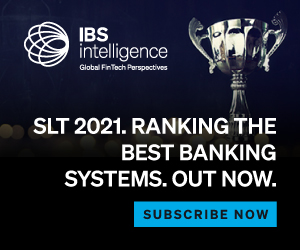 Previous article
ilumoni launches on iOS and Android after £ 1.63million investment
Read more
Next article
Commercial Bank of Dubai and Infinios announce strategic partnership
Read more