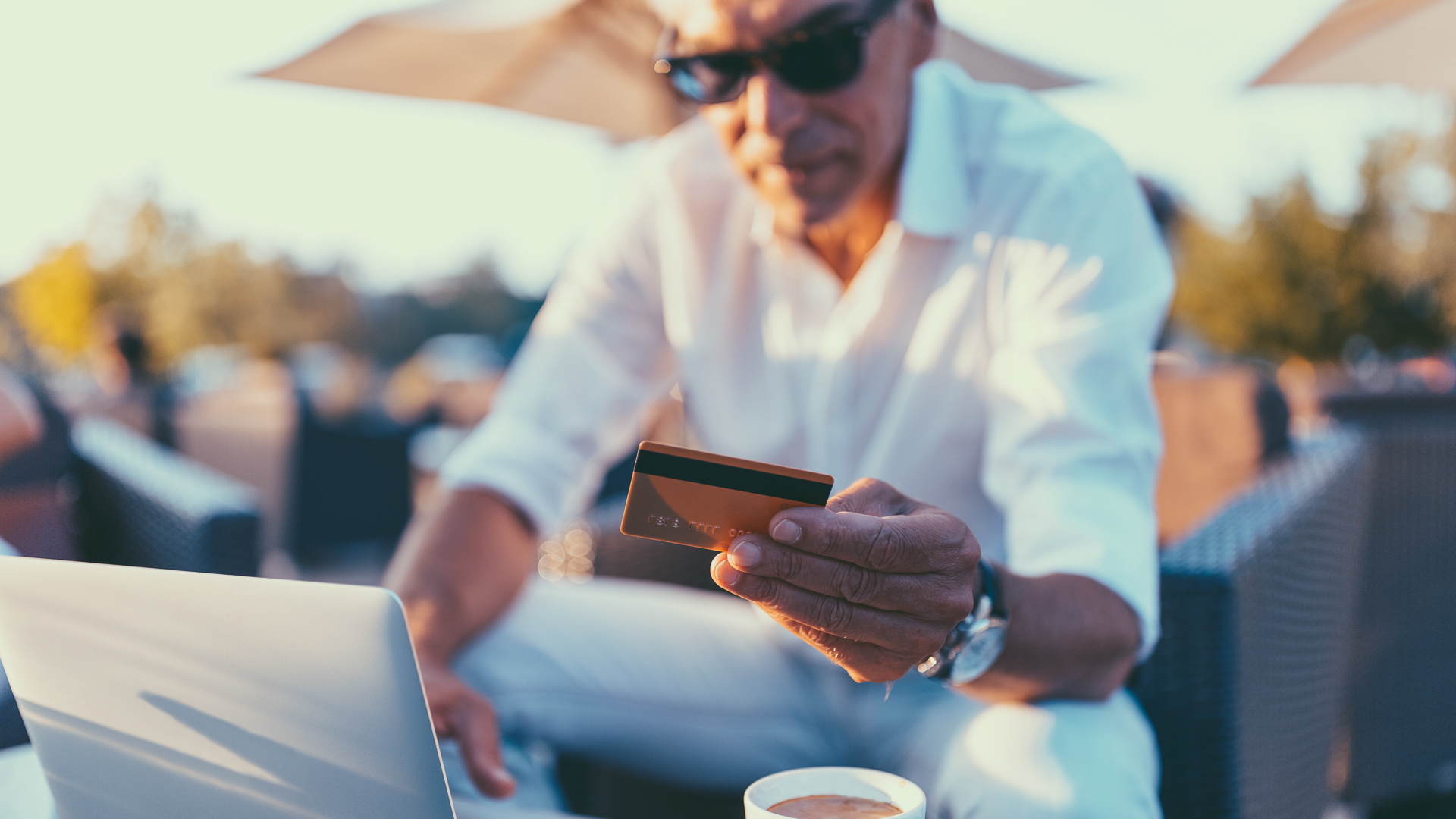 The different types of credit cards explained
Credit card offers are everywhere. In your mailbox. In your mail. Online when you make a purchase. At the store checkout, when the associate asks you if you want to apply for a card.
The deals are everywhere you look. But what is the difference between them? Should you open a store brand card when you already have a general and all-purpose credit card? While credit cards come in the same shape and size, they certainly aren't all the same. Read on to learn more about the different types of credit cards and how each of your wallets works differently.
The basics: general credit cards
These are the two types of general credit cards that you might come across.
Secured credit card
A secured credit card requires you to make a cash deposit as security for your line of credit. After you have made a number of payments on time, you can usually convert a secured credit card to an unsecured one. A secure credit card is ideal for people who have had credit problems in the past or for those who are just starting out with credit, so be sure to choose a secure credit card provider that reports activity to people. major credit bureaus so that your on-time payments are recorded. Note that interest rates are generally higher with secured credit cards, so monthly repayment should be a goal. Responsible use of a credit card will help you qualify for loans or other credit opportunities in the future.
Unsecured credit card
This is the general definition of a "credit card". No security deposit is required for an unsecured credit card. They usually have lower interest rates than secured credit cards and higher credit limits. This is important because credit scores are based, in part, on the rate of use of credit – or the percentage of your credit that you have tied up. Unsecured credit cards often offer rewards based on your spending.
The next step: reward cards
Credit cards have evolved over the years from a means of making convenient payments or spreading the cost of purchases, to valuable financial tools made available to consumers through rewards programs.
Rewards cards generally fall into three categories – cash back, points, or travel rewards – and finding one that best matches your spending habits can maximize your benefits. It is not an easy task. There are dozens of card promotions you can sift through to see which will give your rewards a premium. Note that the best cards require higher credit scores and may come with an annual fee, but they can also come with introductory promotions.
Rewards typically come in the form of statement credits, cash, gift cards, or travel benefits, depending on your card.
Examples:

The Discover it Cash Back card pays 5% cash back on daily purchases at different types of retailers, which rotate quarterly. These include grocery stores, restaurants, gas stations, and even Amazon as part of the rotation. All purchases come with at least 1% cash back, no annual fee, and an introductory 0% interest rate for 14 months on your purchases.
The Citi Personalized Payment Card offers 5% cash back on purchases in the cardholder's highest qualifying expense category, up to the first $ 500 spent in each billing cycle, with a 1% cash back on everything you buy. Points can be redeemed for credit on a statement, direct deposit or check, gift cards, or to pay for purchases on Amazon.com.

The CapitalOne VentureOne card offers 1.25 miles per dollar on every purchase, and there is no annual fee. During the first 12 months, account holders will not pay any interest on purchases either, and those who spend at least $ 500 in the first three months after opening the account will earn 20,000 bonus miles. These miles never expire and can be redeemed for a variety of rewards, including plane tickets with no blackout dates, rental cars, hotels, cruises, and even carpooling.
Remember, when evaluating offers, to take into account other factors such as the availability of balance transfers at low or zero interest rates during a promotional period.
This could allow you to do two things at once: switch to a good rewards card and also save money when you transfer your balance to another card. You'll pay a balance transfer fee, typically 3% to 5%, but you could still save a considerable amount of money in interest.
Cards for specific users
Since credit cards are not universal, some users might need to explore a bit more to find the perfect card. This includes students and business owners.
Student credit cards offer benefits and help young adults build credit. The Discover it Chrome for Students, for example, offers 2% cash back on gas and food expenses and $ 20 cash back for each year you maintain a GPA of 3.0 or higher. . The card has no annual fee, and you can apply the rewards as a credit to your bill, a deposit to your bank, and more. It includes a 0% interest rate for the first six months on purchases.
Business credit cards can be used to separate business expenses from personal expenses. You can also give cards to employees for corporate purchases. Most business cards also offer rewards for spending.
Good to know

The Chase Ink Business Preferred Card, for example, offers unlimited cash back rewards of 1.5% on every purchase made for your business. There is an annual fee of $ 0, and it also offers an introductory 0% interest rate as well as a $ 750 bonus if you spend $ 7,500 on purchases in the first three months after opening. Account. This type of card can be a great way to accumulate points while organizing your business expenses.
In-store and gas rewards credit cards
A store or gasoline rewards credit card is generally only valid at the retailer that issues it. Retailers like Macy's offer generous perks like 20% off your first two days of card purchases – up to $ 100 – as well as mail-in coupons and other rewards.
Many gas cards offer cash back on gasoline purchases at their service stations; the ExxonMobil smart card, for example, offers cardholders 6 cents per gallon at any Exxon or Mobil station. Plus, a promotion running through Jan.31 offers 30 cents off every gallon of fuel at Exxon and Mobil stations for a limited time.
Although these cards generally do not have an annual fee, their use is limited. But they do have some merit for frequent visitors to a particular retailer or gas station.
What's the best credit card for me?
The easiest way to find the best credit card is to analyze your own financial situation. Are you a student? Do you have an irregular credit history? Are you a world traveler? There are cards for each of these situations.
Once you've selected the best category, compare the current credit card offers for those specific card types. Factor in the costs, both in terms of interest charges and annual fees or balance transfer fees, to narrow the list down to a few notable choices.
John Csiszar contributed to the writing of this article.
Editorial note: This content is not provided by Citibank. All opinions, analyzes, criticisms or recommendations expressed in this article are those of the author alone and have not been endorsed by Citibank.
Editorial note: This content is not provided by the companies mentioned. Any opinions, analyzes, criticisms or recommendations expressed in this article are those of the author alone and have not been reviewed, endorsed or otherwise approved by the companies mentioned.
Our in-house research team and on-site financial experts work together to create accurate, unbiased and up-to-date content. We check every statistic, quote and fact using reliable primary resources to make sure the information we provide is correct. You can read more about GOBankingRates processes and standards in our Editorial Policy.