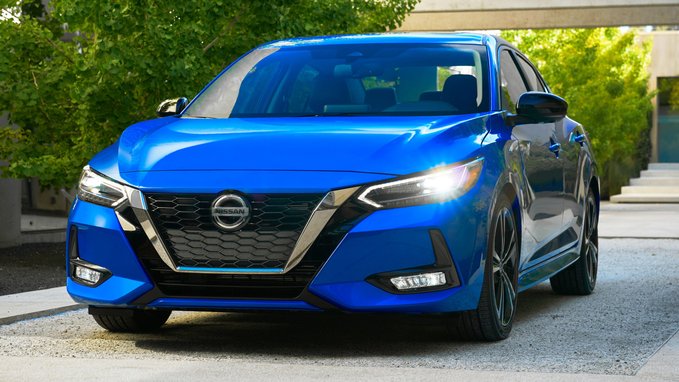 Nissan allows higher profit margins on 7-year loans
Nissan allows dealers to impose higher markups on its longer loans. According to incentive bulletins sent to dealerships, Nissan Motor Acceptance Company, or NMAC, is allowing dealerships to mark up loans up to 1.5% over 84 months. The changes could allow dealerships to take more advantage of payment-oriented car buyers.
Starting today, NMAC is allowing dealers to mark up its standard rates by up to 150 basis points. This may translate into a price increase for buyers from the previous limit of 100 basis points by increasing the allowable markup from 1% to 1.5%. While car buyers know this as a markup, automakers call it dealer participation.
Non-promotional finance offers, or standard rates, have become more common at Nissan amid a broader withdrawal of incentives due to a shortage of inventory. Currently, the brand's best rates are limited to just 36 months, and just about every new Nissan only offers standard rates on loans over 48 months.
Based on NMAC's standard rate bulletin that went into effect today, the company's 84-month rate is now 4.35% APR. With a mark-up of 1.5%, this would amount to 5.85%. On a 7-year loan for a $30,000 car, a rate of 5.85% would cost over $6,600 in interest assuming you can avoid a price markup or unwanted add-ons.
To make matters worse, these examples are based on leading credit. With so-called Tier 2 credit, the rate would jump to 7.26% after the increase. With Level 6 credit – the lowest allowed by NMAC with 84 months financing – the rate would be 11.45%. The same rates apply to new and factory certified pre-owned Nissans.
That said, Nissan's 84-month finance rates may still be lower than those of its competitors. For example, Ford's 84-month rate on a 2022 Bronco Sport crossover or Maverick pickup is currently 7.9% APR with prime credit. There may be exceptions. The best 84-month interest rate on the 2022 Ford Edge is just 3.9%.
While 84-month financing can create lower car payments, it's not for everyone because it involves higher rates and could expose consumers to negative equity risk. Yet more and more brands are promoting longer loans. For example, Ford recently began prescreening 84-month loans in online payment estimates.
Explore the best 0% financing offers