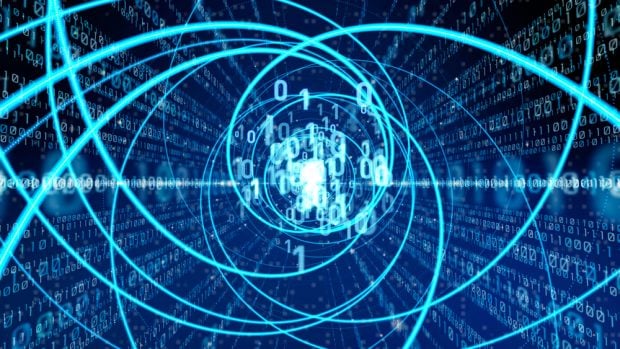 How to keep members engaged before, during and after a major tech overhaul
One of the constant challenges for credit unions is to stay competitive with megabanks and, more recently, neobanks, like Chime, Varo and others, which are known for providing convenient and digital access to credit products and money management. In a world where 78% of Americans prefer to bank through mobile and online channels, according to a 2022 Ipsos-Forbes Advisor US Weekly Consumer Confidence Survey, credit unions need to take note of changing expectations members and find ways to exceed those expectations ahead of the competition. Is.
Yet legacy systems often make it too complex and expensive for credit unions to scale beyond the most basic digital banking services. Instead, many credit unions resort to patching new digital features over time. As a result, members' mobile and online experience suffers, becoming bloated with layers of confusing features.
Staying competitive in today's market relies heavily on true digital transformation. True digital transformation enables credit unions to provide the ease, control and convenience their members seek when managing their money.
However, digital transformation often involves major technological changes, such as moving to another primary provider or a new digital banking platform. Major technology overhauls can introduce major risks to organizations of all sizes. Therefore, before tackling these critical initiatives, credit unions should adhere to the following best practices that will help ensure digital transformation success.
Identify key member segments
When rolling out new digital capabilities, most credit unions expect an increase in member satisfaction, but the change can be unsettling at first. Well-planned communications before, during and after a digital transformation initiative help members understand what to expect, what to do and how to get the most out of any new digital tool.
Communicating the right message at the right time is the most effective way to generate excitement and adoption of new digital capabilities. This requires identifying any factors or member segments that might require special attention during the technology overhaul. For example, will this change impact members with business accounts or only members with personal accounts?
Credit unions should carefully assess the needs and concerns of different member segments when deploying or converting to new digital technologies. Certain segments, such as more affluent members or members at risk of attrition, may warrant a high-level approach when communicating upcoming changes. Identifying key member segments is crucial and will help credit unions determine their strategic communications plan and timeline for communicating changes.
Consider communication channels
In addition to member segments, credit unions must determine which communication channels should be used to communicate upcoming technological changes, as well as when and how these channels will be leveraged. Rather than flooding each channel with redundant content, it's best to identify which channels work best for certain message types, audience segments, and transition phases.
For example, before converting to a new digital banking platform, credit unions might consider emailing members and posting a short teaser video on social media and the website to generate buzz among members. Paid social media ads, branch signage, and banners on the credit union's existing online and mobile banking app will also help members prepare for the change.
Credit unions can even provide short how-to videos that walk members through specific tasks such as logging into mobile banking with a specific device (like an iPhone or Android phone) and how to make transfers to external accounts. In the final weeks before rollout, some credit unions may find it appropriate to send out more detailed letters with specific impacts or actions, and contact certain members, such as business owners, directly. Regardless of the communication channel, it is important to promote clear and consistent messages on how members can benefit from new digital services.
Establish communication deadlines
Once credit unions have identified key member segments and relevant communication channels, the next step is to establish timelines for communicating changes.
month before
Prior to rollout, approximately 90 days in advance, credit unions should begin to periodically engage across multiple channels. In general, early messages should focus on value, not specific features. In other words, credit unions should focus their messaging on how members will benefit from new technology to build excitement for change.
In the two to three months leading up to a conversion, credit unions should mention the target month of the rollout to give members an idea of ​​the timeline. In the final weeks before new technology goes live, highlight specific dates so members can be prepared, especially in the event that existing services are unavailable.
weeks before
In the weeks leading up to a conversion, credit unions should shift their messaging to user-friendly reminders and alerts. For example, repeat the date of the conversion, expected times of downtime for existing digital services, and, if necessary, other ways members can access their funds or get help during the transition.
Be sure to remind members of any actions they may need to take on the old technology platform and provide links to the app store to easily download any new mobile apps. This is also a good time to promote visual explainer videos that will make it easy for members to learn about the new tools. Even if members wait to watch tutorials until they can actively try new services, it can be reassuring to know ahead of time that resources are available if they need help.
After launch
After converting and going live with updated technology, credit unions should connect with members to ensure they can access the new tools as intended and understand how to get help with any issues. .
Throughout the conversion and immediately after, credit unions should also ensure that call center staff are familiar with the new technology. Call center employees should be fully trained in the new digital tools, as they are the front line of communication with members and should be equipped to answer any questions. This goes a long way to ensuring a positive member experience.
Drive adoption and engagement
As part of the planning process, credit unions should have identified key performance indicators to measure the success of their digital transformation initiative. For example, credit unions converting to a new digital banking platform should aim for the number of members who will sign up for the new digital service once online. By reviewing the number of members signed up for digital banking before moving to a new platform, credit unions can set a realistic goal for how many members they can expect to sign up for the new technology.
After going live, credit unions need to closely monitor activity and new registrations. If adoption of the new technology does not gain traction early on, credit unions should have an immediate follow-up communication plan. Similarly, it is also useful for credit unions to monitor feedback from members who are actively using new digital tools to understand if additional features or enhancements are requested. By evaluating feedback early on, credit unions can adjust their strategic roadmap as needed and ensure members feel heard.
Planning for successful digital transformation
Three-quarters of banks and credit unions have already launched a digital transformation initiative, according to a recent research report from Cornerstone Advisors. Another 15% plan to develop a digital transformation strategy this year. To ensure the success of these mission-critical initiatives, credit unions need to have a thoughtful communications plan in place.
The right plan will help credit union leaders prepare their organization for the way forward, educate members about new technological changes and how these changes will benefit them, and ultimately maintain the member engagement and satisfaction.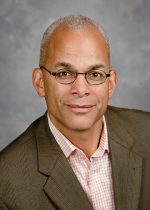 Shaw Taylor is vice president of marketing at Bankjoy, a Royal Oak, Michigan-based fintech serving credit unions and community banks.