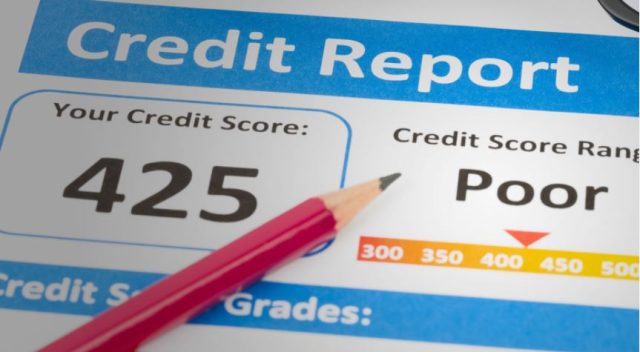 How to dispute errors on your credit report for a good credit score
When you check your credit report, you may find inaccurate information. You must dispute these wrong items to repair your credit. If you don't dispute them, incorrect entries on your credit report could lower your credit score.
This is not what you want. After all, a higher credit score would come in handy when you need it.
Why Do Errors Occur on Your Credit Report?
Inaccurate information can appear on your credit report for two reasons.
There could be some printing issues on your credit report that caused the negative entries to appear in the first place. Your creditors could make incorrect reports. Credit bureaus rarely verify the information provided by your creditors.
They build your credit report on the assumption that it is correct.
What happens next …
If you weren't late on your payment but your creditor recorded it as late, it will show up on your credit report as late and lower your credit score.
If the report is incorrect, you can dispute it with the credit bureaus and have it corrected. However, if this is not the case, the item will remain on your credit report and your credit score will remain unchanged. When you dispute erroneous items, you usually have 30 days to respond to the creditor who reported it.
If they don't respond within that time, the credit bureau will remove the negative entry from your report.
Why is it essential to dispute credit report errors?
In a nutshell, a fake credit report equates to a bad credit score. This creates many difficulties in obtaining loans and applying for credit cards.
Finding a suitable job or rental property can also be a challenge. It is generally advisable to dispute errors as soon as possible, no matter how minor.
If you apply for credit and your credit report contains incorrect information, any creditor or lender will hold you responsible. Here is how you can dispute the errors on your credit report.
1. Order copies of your credit reports
Order copies of your credit reports from each of the three major credit bureaus, including Experian, TransUnion, and Equifax.
This will help you understand your credit score. Each year you will receive a free credit report from each of the three credit bureaus. Check carefully to identify any errors.
2. Identify the elements you want to dispute
When you receive your credit reports, go through them and mark any negative entries that are incorrect. You must save it with the necessary documents listed on the dispute form.
You can explore the instructions, after which they will tell you if the negative item has been removed.
3. Gather the documents
Make sure you have documents to support your claim and create copies.
4. Write a letter to the credit bureaus
You must send the letter by registered mail indicating your name, address and social security number to the credit bureaus. Explain in detail why you are contesting a specific item.
5. Send all documents correctly
You must attach to the letter all copies of the documents in support of your request. Make a copy of the letter and keep all original documents in a safe place at your home so that you can produce them when needed.
6. Ask your creditors to verify
You should keep a record of the name of the bank, collection agency, or creditor that left a negative comment on your credit report. You have the right to demand proof that the debts they post are yours, as well as information on how they calculated your outstanding balance.
Contact your creditor, who you believe provided the incorrect information directly. This will help speed up the process. You should also send a copy of the letter and documents to the creditor by registered mail. If you are correct and the creditor responds quickly, the negative item may be removed from your credit report shortly.
7. Check your credit report
You should check your credit report after 30 days. Credit bureaus must complete their investigation within one month. After the 30 days have passed, you should recheck your credit report to see if they have removed the negative item. This 30-day period begins on receipt of your letter by the credit bureau.
8. Send a reminder to the creditor
You can send them a reminder letter if they don't respond within 30 days.
If the creditor does not respond to your letter, you can file a complaint with the FTC about the adverse listings on your credit reports that they have generated.
9. File a complaint with the Federal Trade Commission
You have the right to get all the information about the overdue debts that the debtors claim you have. If the debt is not yours, you can ask to remove the wrong information from your credit report. If they refuse, file a complaint with the Fair Debt Collection Practices Act.
10. Know your rights
You have the right to dispute any error on your credit report under the FCRA (Fair Credit Reporting Act). You should hear from them within 30 days of receiving your letter.
Conclusion
If the credit reporting agency does not respond to your dispute letter within 30 days, it is violating the Fair Credit Reporting Act. If things get out of hand, you can sue them.
Your credit report contains information about your credit history and your creditworthiness. It contains your name, address, credit history, business information, and social security number.
When you contact a lender or financial institution for a new line of credit, your credit report will be the first item scanned and analyzed. Plus, FICO uses this credit report information to build your credit score. Hence, you can probably guess the importance of your credit report.
A credit report with inaccuracies indicates a bad credit rating. This means that you will pay higher interest rates on loans and have a lower credit limit on credit cards. It is advisable to dispute errors as soon as possible, however minor or insignificant they may appear.
Like this article ? Subscribe to our feed!
Author: Lyle D. Solomon
Lyle David Solomon is a licensed lawyer in California. He has been affiliated with law firms in California, Nevada, and Arizona since 1991. As senior counsel for Oak View Law Group, he advises and writes articles to help people solve their legal problems. indebtedness.