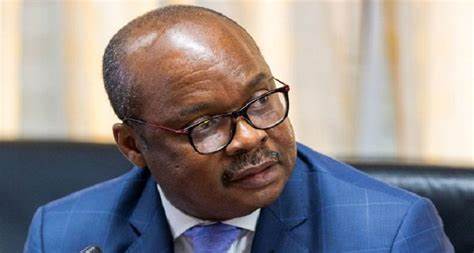 Don't Issue NSF Checks, Securing Loans Will Be Affected – BoG to Bank Customers
The Bank of Ghana is warning customers of banks that issue NSF checks to refrain, as their chances of getting a credit facility from a financial institution will be jeopardized.
In its financial literacy titled "Improving Your Creditworthiness", the Central Bank urged customers to repay their loans on time to maintain a good credit history.
Indeed, the credit history shows how they have handled the repayment of their previous loans, including the speed of payment, adding: "A weak credit history can affect your chances of obtaining new loans from any Financial institution ".
He further stated, "Your credit report will contain your credit history which describes your current and past loans, the institutions you have taken out loans from and how you pay or repay the loans. Contact the credit bureaus to see your credit status. Don't wait until you need a loan.
The Central Bank asked the following question: "Did you know that retailers, telecom operators, fintech service providers, student loan trusts, utility companies and other credit providers, etc. can now share information about your debt to them with BoG-approved credit bureaus?
He noted that these institutions will also obtain credit information from borrowers when deciding whether to offer them credit. However, this will be done with their consent.
He reiterated that their consent is required before an authorized institution will gain access to their credit report or share their credit information.
The Central Bank has urged borrowers to file a complaint with the credit bureau or their financial institution if they dispute the contents of their credit report.