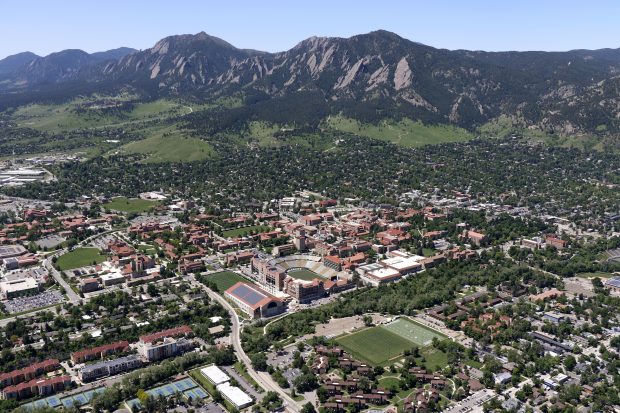 CU donations come for Colorado fire relief
The Marshall Fire last week in Boulder County, Colorado left thousands displaced, at least two missing and more than 1,000 homes and businesses destroyed. Credit unions in and around the region are stepping up efforts to collect, donate and distribute money to help those affected by the fire rebuild their lives.
Elevations Credit Union, Canvas Credit Union, Credit Union of Colorado, Westerra Credit Union, Ent Credit Union and many more fundraise, provide emergency financial assistance, or a combination of both, to people who have found themselves stranded on the way to the 6,026 acre Fire on December 30.
Boulder, Colorado-based Elevations Credit Union ($ 3 billion in assets, 174,991 members) and the Elevations Foundation have joined together to match donations submitted through its website up to $ 200,000, 100% of funds being intended to provide relief to individuals and families.
The website said, "Our hearts are broken for our friends and neighbors as we witness the scale of this tragedy. Typically, Elevations members and partners are keen to provide essential support. "
The Denver-based Westterra Credit Union ($ 1.9 billion in assets, 112,682 members) raised donations and said it would contribute up to $ 50,000 to the Boulder County Wildfire Fund.
In the south, Tempe, Ariz. Based TruWest Credit Union ($ 1.4 billion in assets, 91,000 members) announced it has donated $ 25,000 to the firefighting efforts.
"We were shocked and saddened to see this devastating fire raging in South Boulder, Colorado, and we knew we wanted to send our support," said President and CEO Alan Althouse. "This is what we do as a credit union – we step up our efforts, we reach out and support each other in any way we can. "
According to a statement from TruWest, the donation was split between Elevations CU and the Elevations Foundation and Canvas CU and the Canvas Foundation for $ 12,500 each. The statement read, "The two organizations will match these donations, helping to increase the total to $ 50,000. The Elevations Foundation will work with local agencies to provide assistance to victims of the fire while the Canvas Foundation works through the American Red Cross. All funds raised will provide immediate assistance in the form of food, temporary accommodation, gasoline, transportation and insurance deductibles. "
Donation information pages: