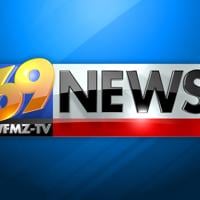 Bundlefi Expands Support for Credit Unions as an Associate Business Member of the National Association of Credit Unions (CUNA) | News
MANHATTAN, NY, February 14, 2022 /PRNewswire-PRWeb/ — Bundlefi, a customer acquisition solution for community banks and credit unions, has become one of the newest Associate Business Members of the Credit Union National Association (CUNA), the only association which defends all of the American credit unions held by 120 million consumers.
"We understand consumer needs as well as issues important to credit unions, and we design solutions that help credit unions grow," says Bundlefi's CEO. Greg Peltteri. "We are thrilled to have the opportunity to join forces with CUNA to continue to champion credit unions and the important role they play in our communities and economy."
Bundlefi helps credit unions find the right customers with customer acquisition solutions that use the latest technology to ensure data quality and integrity. Leveraging online tools, Bundlefi uses advanced targeting methodologies and technology to interact and engage in real time with consumers who are actively in the buying cycle, seeking financial products and banking services from credit unions.
"Bundlefi is now an official CUNA business attorney, giving us more opportunities to advocate for the credit union movement together," says Karin SableVice President of Sales, CUNA, "This symbiotic relationship will lead to a stronger credit union movement through our combined advocacy efforts, deeper relationships, and new knowledge of the details of the credit union system."
In addition to providing an opportunity to collectively advocate for the credit union movement, CUNA's Associate Business Membership provides valuable information and access to those in the credit union industry, including opportunities to nurture relationships. with industry leaders, access to continuous learning about industry insights and trends, and recognition as an advocacy partner.
"We take our role as an advocacy partner seriously. We believe that banking should be more than just selling products; it should create lasting relationships between consumers and credit unions. We are committed to educating consumers and businesses on the benefits of credit unions," says Bundlefi CEO Greg Peltteri.
"We look forward to the additional resources and exposure that CUNA members will provide, helping credit unions accelerate their growth in the communities they serve."
ABOUT BUNDLEFI
Bundlefi has created a fair marketplace for consumers to search for credit unions by facilitating the process of finding a local credit union. Consumers answer a few questions and are matched with several local banks and credit unions based on their needs. Bundlefi is dedicated to educating consumers and businesses on the benefits of credit unions and local banks. Learn more at https://bundlefiinc.com
Media Contact
Neil ScheerBundlefi, +1 201-315-3253, [email protected]
SOURCE Bundlefi