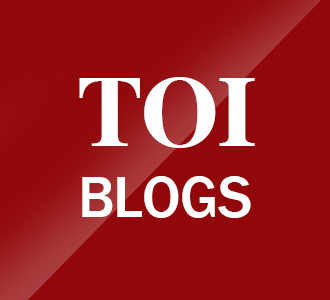 Building for the Next Billion: Democratizing Payments
The ubiquitous cell phone has become the great leveler bringing the internet to the remotest corners of the world and bringing billions online. Take India, for example, where the largest subset of this next billion users would originate, mobile phone penetration is expected to reach one billion by 2026. The great online migration presents an opportunity huge for fintech players to create products that will democratize payments and decisively lead us towards a more inclusive and cashless economy.
Consider e-commerce, where cash still rules. Nearly 70% of online business transactions are cash-on-delivery (CoD) and this can reach 90% in rural areas, clearly implying a trust deficit. Consumers do not trust the quality of the product or service offered. Another reason for this high level of CoD is the low credit card penetration. In a country of over a billion people, credit card penetration is less than 3%. For January 2022, the share of credit cards in retail digital payments was less than 2%, while UPI-based digital payments reached 18%.
Win the Zero-Sum Game
Consumer-centric alternatives, including pay-later and other digital payment options, are replacing credit cards. Credit cards are a zero-sum game for merchants and users; Users end up paying high interest and other fees while merchants have to deal with long credit cycles, processing fees and other fees and the problem does not end there. For merchants, this has always been an adversarial relationship with credit cards. Merchants lose transactions due to failed OTPs and tedious 2FA processes that often lead to cart abandonment, low conversion rates, dismal order volumes and frequency.
How can we give merchants control and help them establish a relationship of trust with their customers? How can you win the zero-sum game for merchants and consumers?
Reinventing Fintech Business Models
Trust will be the foundation of the reimagined business model, as well as product design and user experience. Assuming that a significant portion of the next billion users will also have a trust deficit, there is a need to build trust into the business model and place more emphasis on trust at every stage of the product development process. .
Creating a seamless customer experience is part of that process, especially if you want the next billion to move comfortably from cash to digital payments. Remember that a large portion of this clientele will not have a credit history or a "thin" credit file. How are you democratizing the entire digital payments landscape to include this user segment? It's obvious that the current (credit card-based) model isn't working, so what does the new tech stack look like?
We'll see the perfect trio of data, design, and engineering come together to create products that sit at the intersection of commerce and fintech. AI and ML will be an integral part of product roadmaps, while creating a much-needed robust and scalable infrastructure. This would lead to open networks, great apps, and the discovery of unbundling across platforms as we move forward. To sum it up: 3 key ingredients to attract the next billion: simplicity, smooth and frictionless CX.
END OF ARTICLE