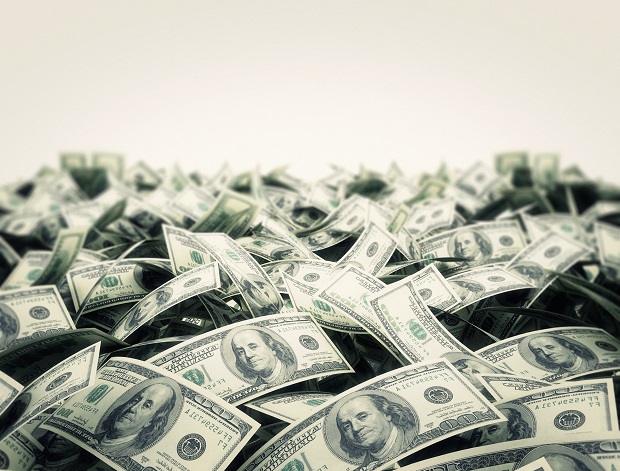 Brink's driver stole more than $1 million from UC and Michigan banks, feds say
A former Brink's driver is facing 12 counts of bank robbery after allegedly stealing more than $1 million from a Michigan credit union and ATMs over a six-week period, according to reports. Federal Court documents.
A jury trial is scheduled for June after Reginald Carman pleaded not guilty to the robbery charges in U.S. District Court in Grand Rapids. He was released on an unsecured bond of $10,000.
Although Carman returned most of the money piecemeal during four meetings with a Brink's regional manager, he is still missing more than $22,000.
The investigation began in January when an FBI special agent interviewed a $960 million LAFCU representative in Lansing who reported $350,000 missing from some ATMs since mid-December.
Brink's regional manager Jeremiah Weiker had already begun investigating what happened to missing funds from LAFCU ATMs and other ATMs at other credit unions and banks, according to the FBI. When he worked for Brink's, Carman handled these ATMs.
Weiker told the FBI he identified Carman as a suspect after reviewing video security camera footage that showed Brink's former driver allegedly placing money from a "clear bag" of Brink into a car. Brink's "transparent bag/lunch box" on December 21. said he distributes these transparent bags to his employees so that lunch and personal effects can be observed by surveillance if necessary.
Later that day, shortly before returning to the Brink's Lansing branch, Carman stopped Brink's truck and allegedly placed the clear bag/lunch box in a truck or SUV, according to the FBI investigation. .
Weiker contacted Carman, demanding that he return any funds he was suspected of having stolen. When they met on January 6, Carman returned $650,000. The former Brink's driver told Weiker his father died and his "'mind wasn't right' when he stole the money", although he admitted he couldn't justify his shares or give any reason why he took the funds, according to the FBI.
Weiker, however, continued his investigation and determined that the amount of money that was missing was greater than the amount of money that Carman had originally returned. After Weiker contacted Carman again and asked him to return all funds, Carman reportedly said he would "look around his house to see if he missed any money," according to the FBI. When they met for the second time on January 12, he returned $250,000.
Later that month, Weiker discovered that other funds were still missing. When he met Carman for the third time on January 26, he repaid an additional $76,000.
In February, Brink's became aware of additional money missing from another ATM. When Weiker met Carman for the fourth time, he returned another $60,000.
Nevertheless, Brink's determined extra money was still missing.
According to court documents, Carman stole $1,060,200 from Nov. 15 to Dec. 28 from three credit unions and four banks. Although Carman returned $1,037,940, a total of $22,260 is still missing.