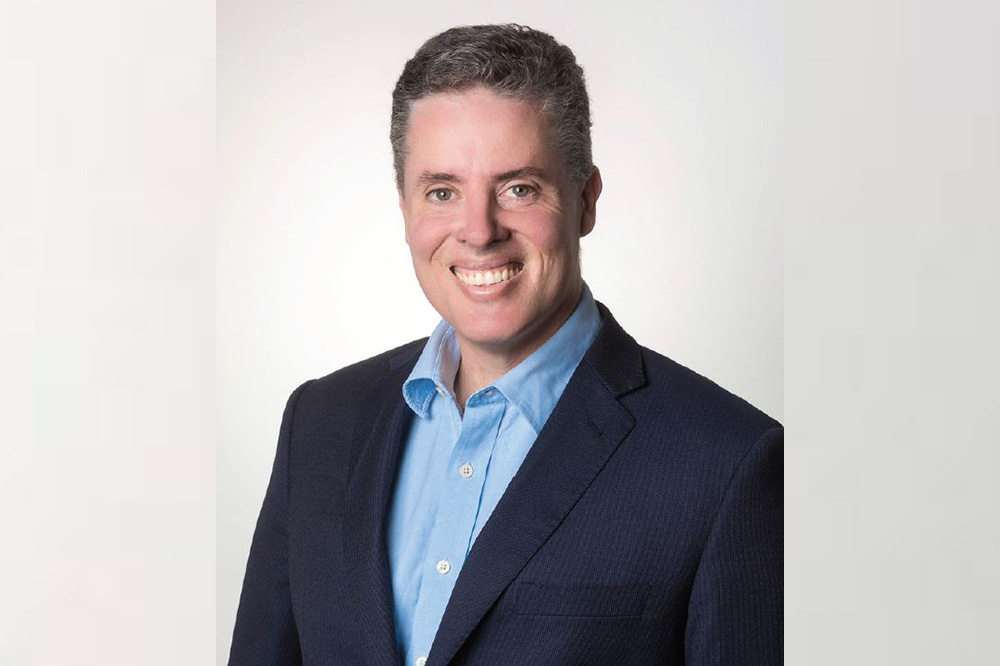 A private lender has a real estate financing solution for brokers
Michael Veitch is the Head of Real Estate Finance NSW and ACT at Keystone Capital, a fund manager specializing in investment opportunities secured by mortgages on real estate assets. Veitch creates and manages loan opportunities for commercial real estate operators and real estate developers and works with direct clients, referral partners and mortgage brokers.
Q: After 10 years at Commonwealth Bank, you worked with a private non-bank lender. What is behind this decision?
A: I know it's a cliché, but part of my decision was to need a change. The other part was the frustration, as it seemed like every year home loans at a big bank got more and more difficult due to a mix of appetite, process rules and regulatory oversight. Large real estate developers can still operate under these conditions, but it was becoming so difficult to help small and medium real estate operators. These are the types of clients I enjoy working with the most.
Q: Who is Keystone Capital and why did you join them?
A: Keystone Capital is a fund management company specializing in the origination and management of mortgage-backed real estate loan opportunities. On a daily basis, Keystone is a "private non-bank lender". I joined Keystone for several reasons. The role allowed me to focus on mortgage lending and working with brokers, two things that I really enjoy. The company itself has a good track record, good values ​​and is motivated to grow.
Q: What have been the challenges of moving towards a role of private lender?
A: I must admit it was a challenge. When I was at CBA, I was guilty of thinking that every time the bank refused a deal, the client could just "get a private loan". The private loan is not bad credit, it is different credit. All of the basics of the loan – the customer, the collateral, the purpose of the loan, and how the loan will be repaid – are all part of the private loan. Oh, and the COVID pandemic that hit six weeks after I stepped into the role was a challenge too!
Q: How is private lending different from lending at a big bank?
A: Private loans are generally more commercial in their appetite for credit, with the counterpart being higher interest rates. For example, Keystone's appetite is based on customer, security ownership, and exit. Private lenders often have loans with capitalized or prepaid interest for the life of the loan. This means that even if the interview is taken into account, it is not a major objective of the assessment. Private lending is not a long-term solution – typical loan terms are six months to two years.
Q: Where do you get your business from?
A: Ninety-nine percent of our business comes from mortgage brokers, and they're very important to our business. We view them as business partners because not only do they help explain where Keystone is in the market, but they match customer needs with our appetite. Brokers also help with the management of a client during the life of the loan and, where appropriate, also help with the "exit strategy" of a loan, usually to a more suitable long-term financier.
Q: Where is Keystone in the market? What types of transactions do you do?
A: Keystone is unique in the private lending space as we lend in all Australian states and territories and have no postcode restrictions. Our most common type of loan includes:
help developers acquire development sites (land bank) and allow time for the client to obtain development approval or
launch a marketing campaign
development finance; typically land subdivisions, townhouse and villa developments or boutique apartment buildings with little or no pre-sales
Withdrawals / Releases of Equity for Business Purposes – this style of lending is when a client has an unencumbered or very poorly equipped property and is looking to borrow funds for business purposes (often a real estate development without the need for quantity surveyors and presales, etc.)
Q: What advice do you give to brokers whose clients need private loans?
A: Keystone is a common sense lender. It is important that when applying for a loan, brokers clearly express: 1. The need for financing; 2. Context of the borrower; 3. Details of the asset / project; 4. What is the envisaged loan exit; and 5. Any other useful information. Additionally, don't try to hide an unfavorable track record – we understand that things don't always go as planned and can usually adjust if it's reasonable.
Q: What are some of the things brokers should look out for?
A: If you are dealing with a private lender for the first time, I recommend that you make sure they have an Australian Financial Services License, can explain where and how they get financing (a link to a product disclosure statement is ideal) and what their loan guidelines are. It is also important to talk to your colleagues in the industry to get a recommendation.
Q: How do brokers learn more about Keystone?
A: Check out our website at www.keystonecapital.com.au or contact me directly by email [email protected]